**DUE TO COVID-19, THE LEYDEN ROCK POOL WILL BE OPERATING ON NEW POLICIES & PROCEDURES UNTIL FURTHER NOTICE.
Pool operational dates will be June 13 – September 7, 2020, unless further amended by the Board of Directors.
The District's Pool Opening Plan for the 2020 can be found HERE. Please read the entire plan to ensure you are informed on the new policies and procedures before reserving a time slot for pool usage.
Please read the Leyden Rock Pool Sign Up Instructions HERE
Reservations will be required for pool usage. Please click on the button below to make your reservations.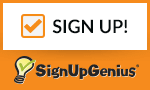 Please note that resident pool key FOBs will not be functional during the period of time that the pool operates on a reservation system. Therefore, pool key FOBs will not be distributed to new residents or to residents seeking to replace lost or missing FOBs until pool reservations are no longer required due to COVID-19 restrictions.
The following are the required pool forms that must be on file with the District in order to access the pool facility. These forms must be completed and emailed back to [email protected] before pool usage.